Brie and Finn
Puppies will be ready to go home end of January.  Reservation list is FULL. 
Brie is our fun loving, adventurous girl….she loves to go on walks, ride on the boat and do all the other fun activities her humans include her on…..golf carts, kayaks and more….This is her retirement litter, and we have loved all the amazing pups she has had and what her pedigree has added to the Australian labradoodle breed.  Finn is gentle and sensitive and loves everyone he meets, he comes from generations of therapy dogs and he used to visit his human grandma at the nursing home before she passed away.  He is intuitive and his soulful nature is passed on to his puppies.
These puppies will have sweet gentle temperaments and soft fleece coats. We expect an array of caramel and  apricot pups.  They will be small medium Australian Labradoodles, 20-30 pounds with allergy friendly and non shedding coats.  Pups were born early December, with a take home for the end of January.
To help our new puppy families we offer a starter pack and a grooming pack, they have all the things you will need for your puppy, these are items that we love and use daily with the dogs, they can be picked up with your new puppy at pick up.
We place all our puppies based on temperament, you must be flexible with colors and markings.  All pups have loving homes waiting for them.
Welcome to the World…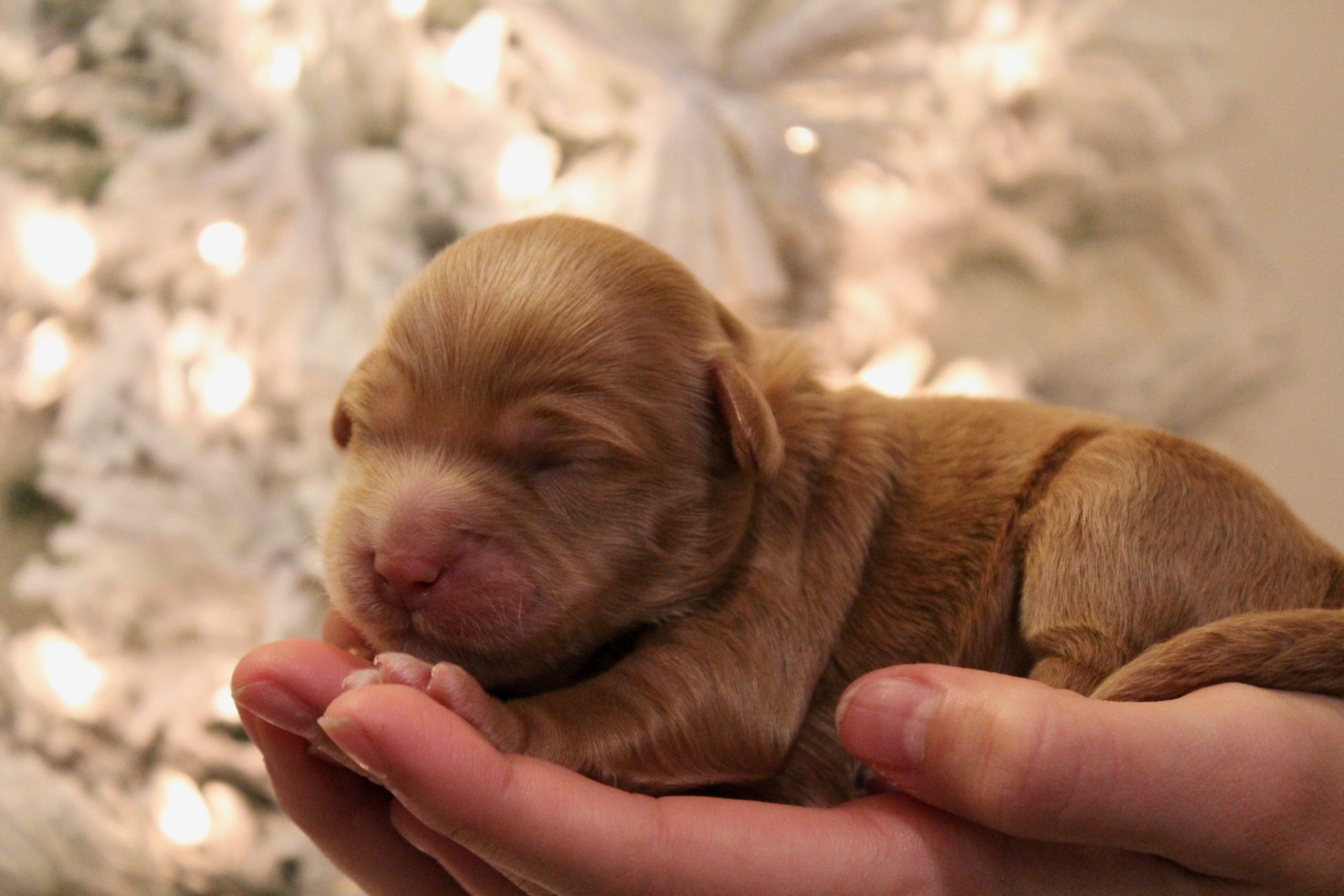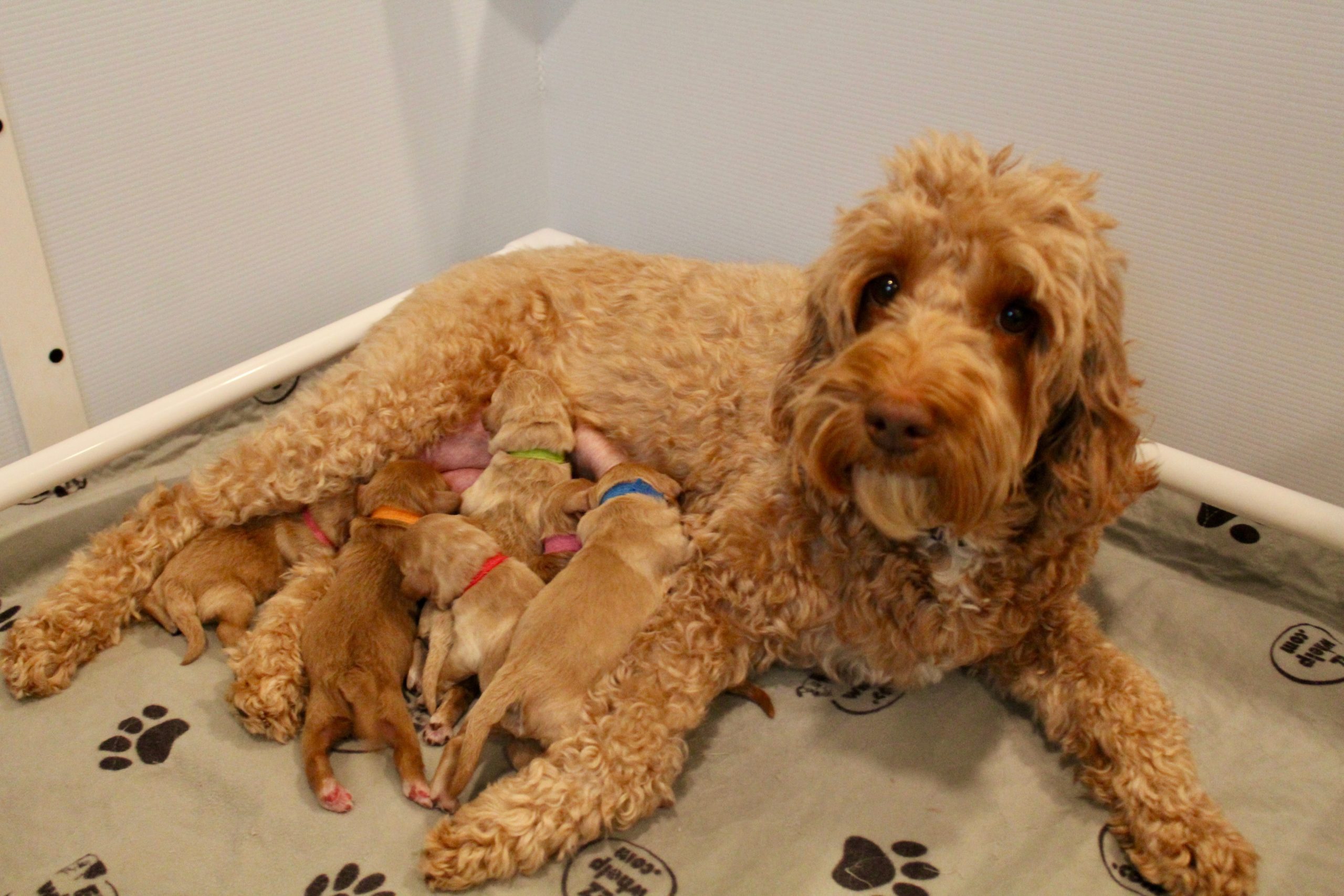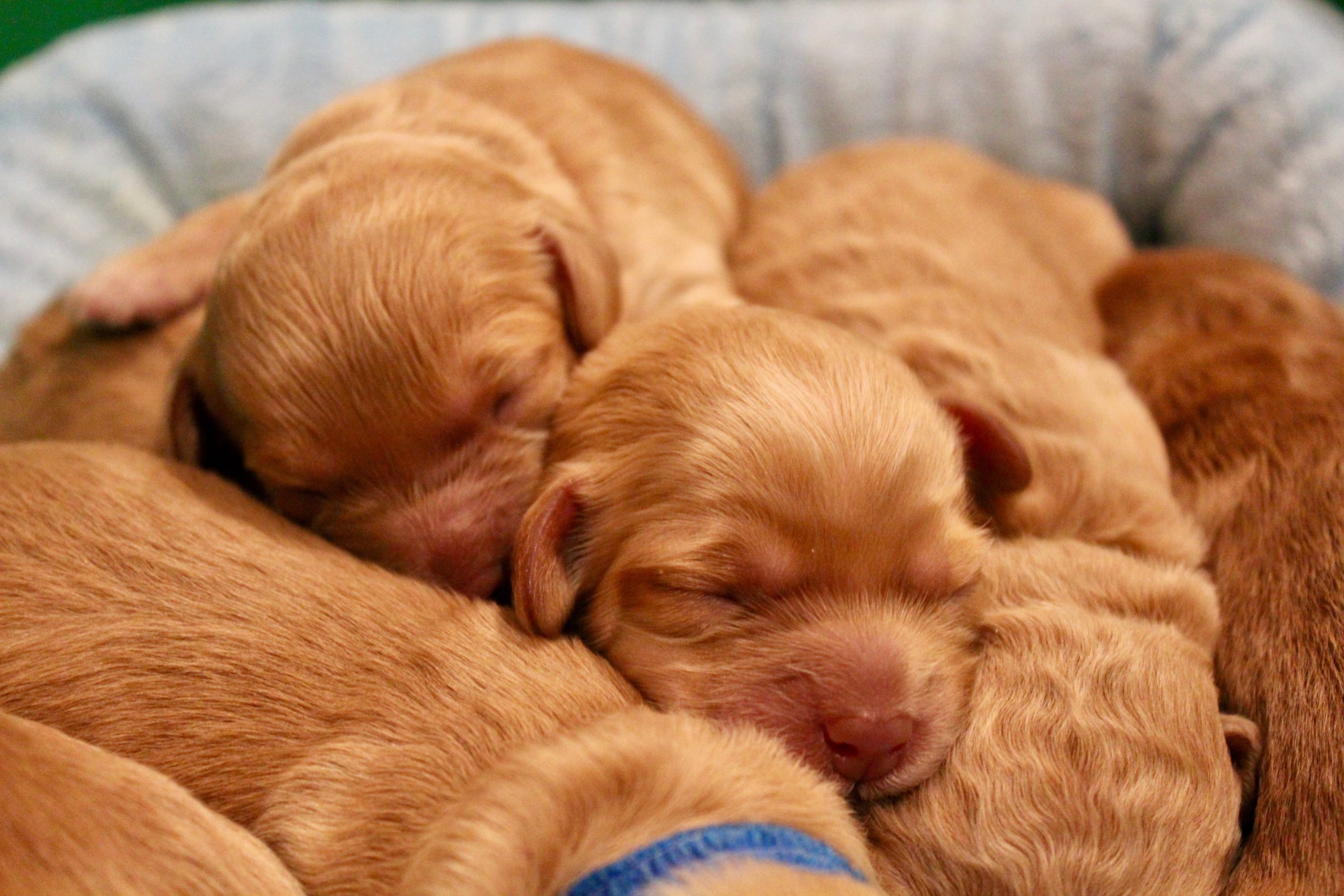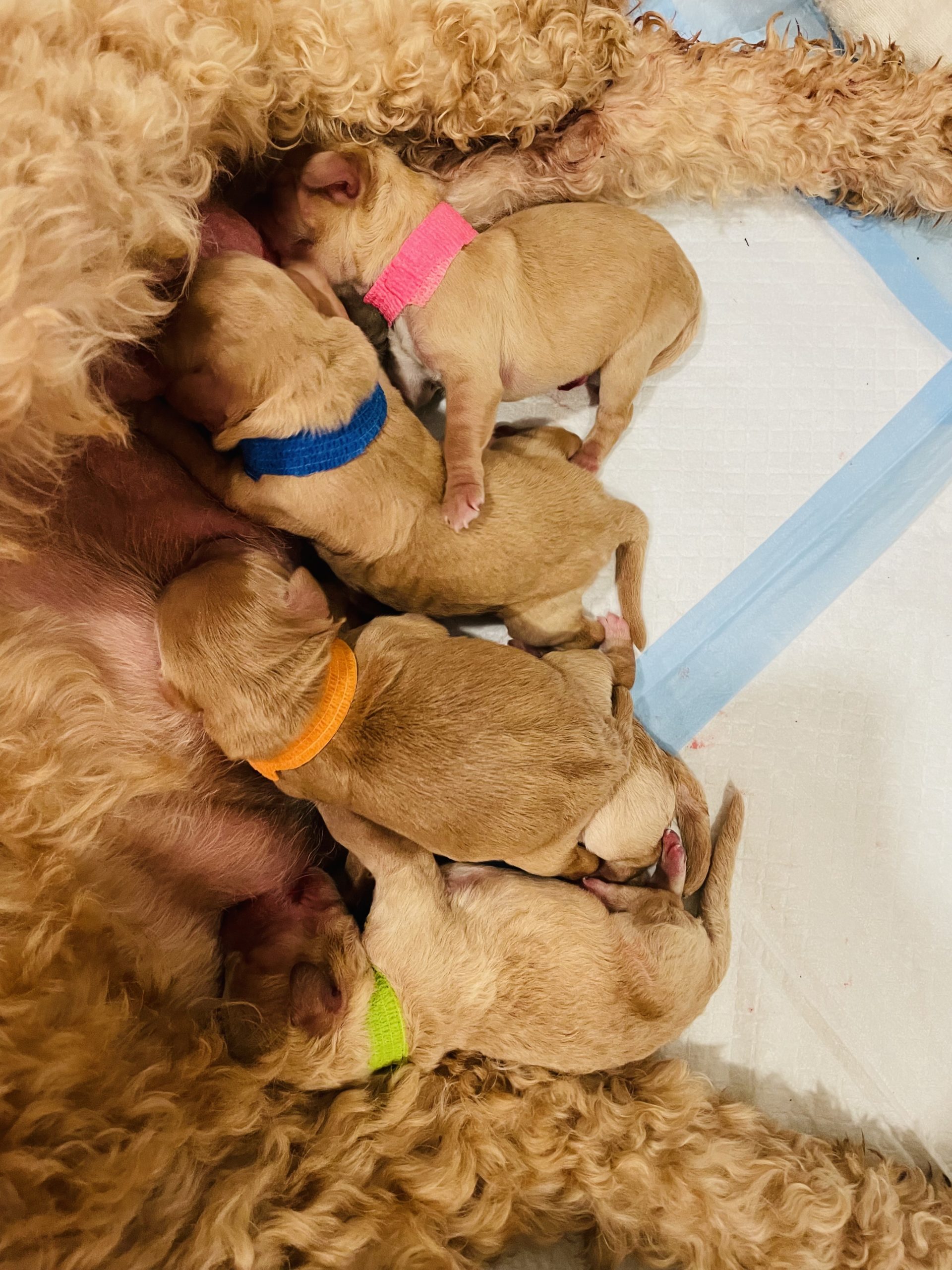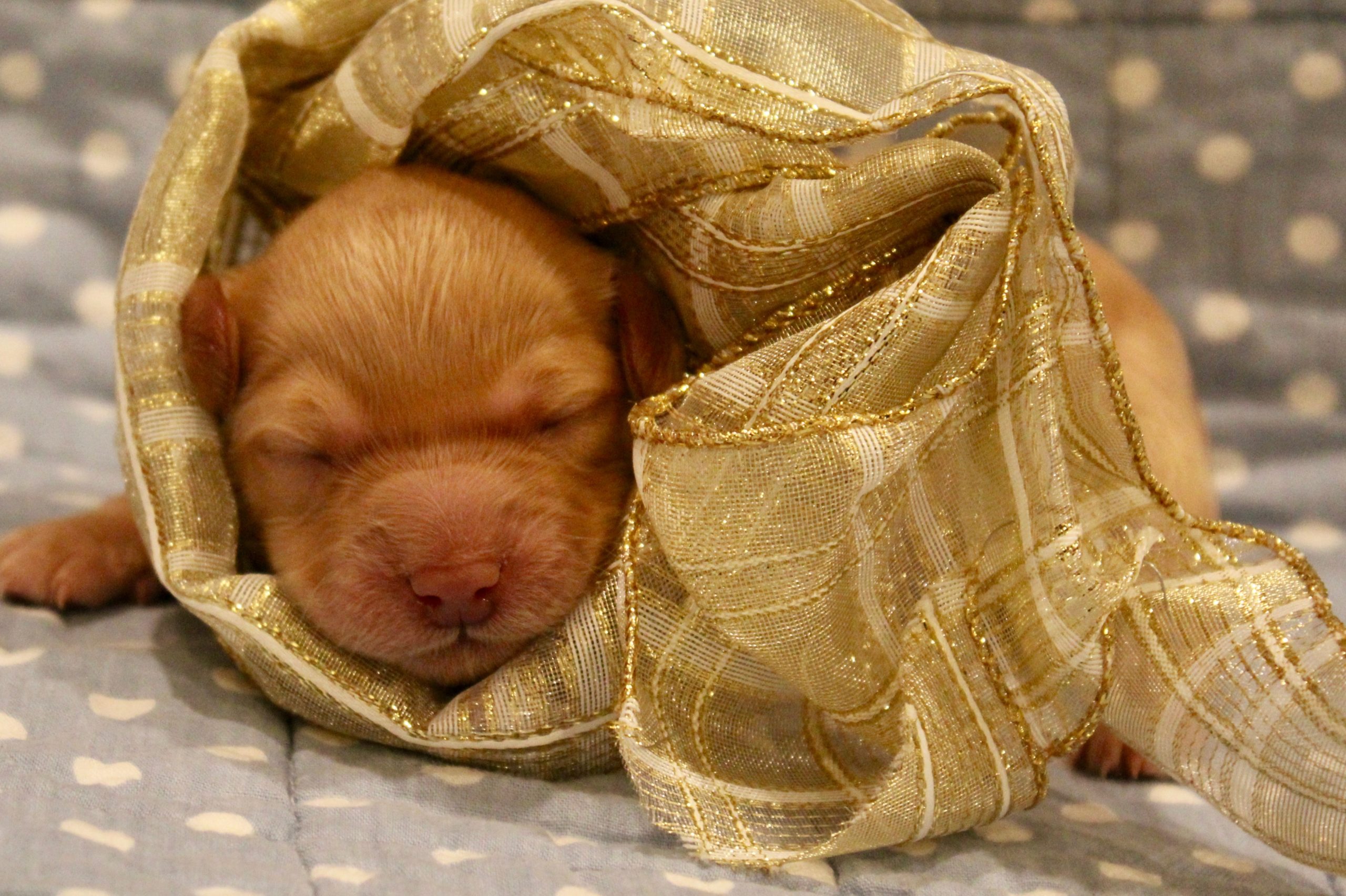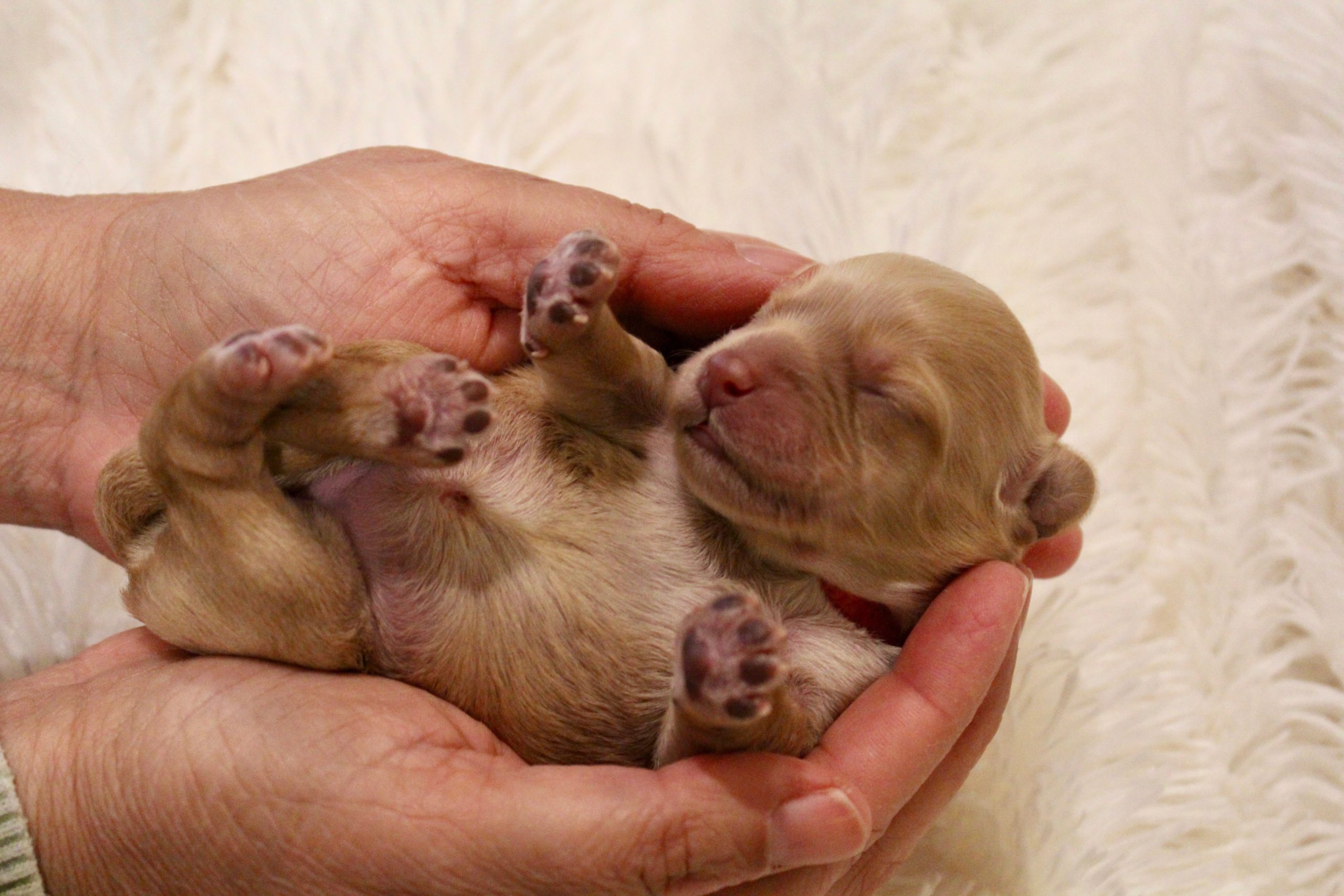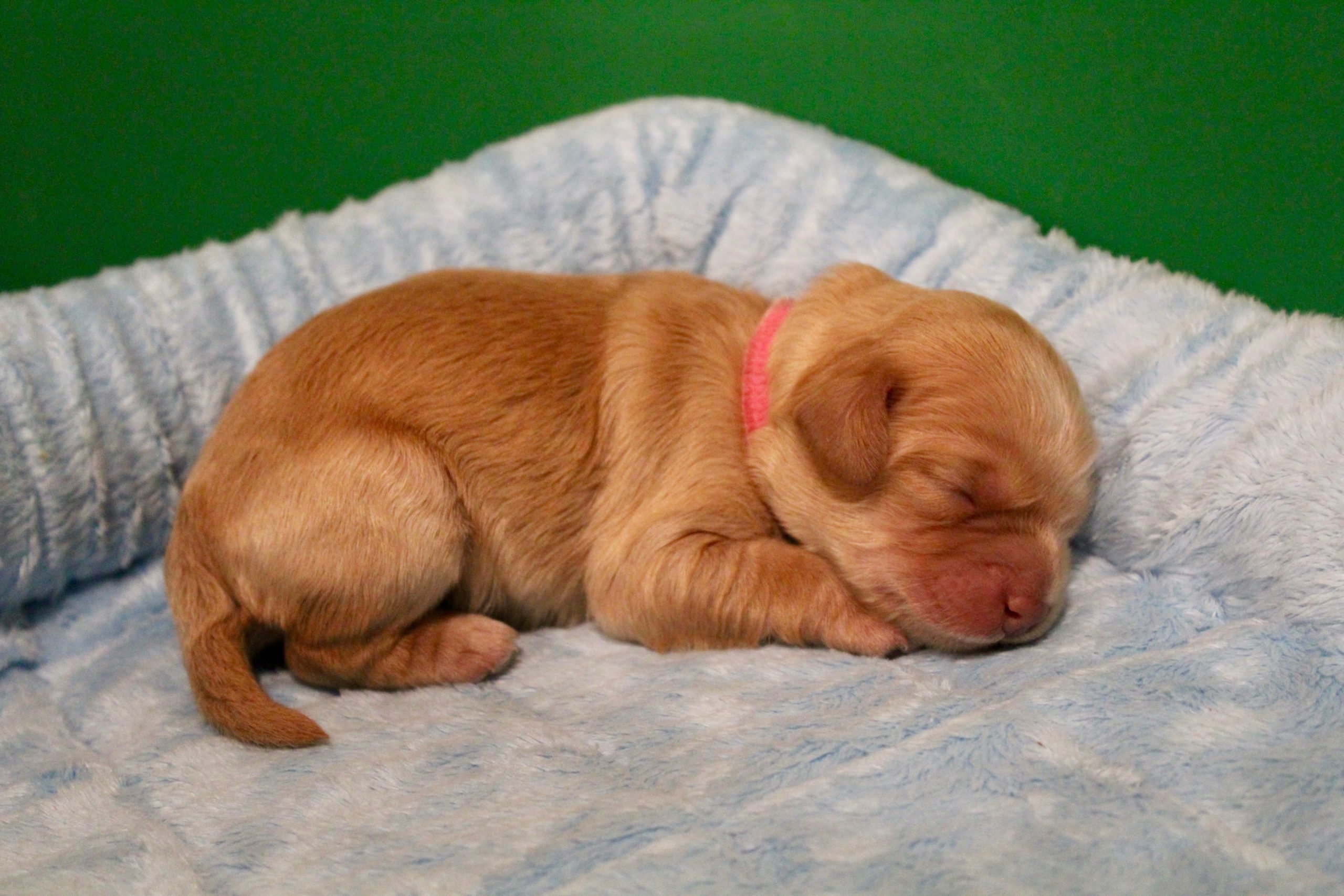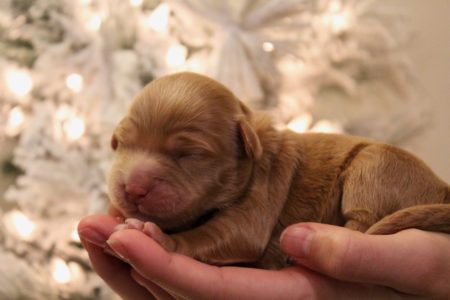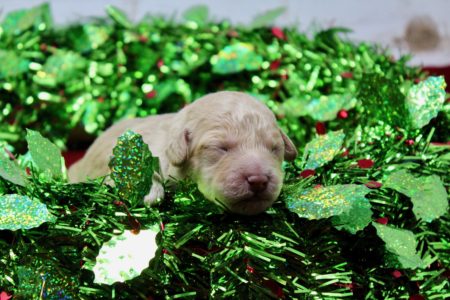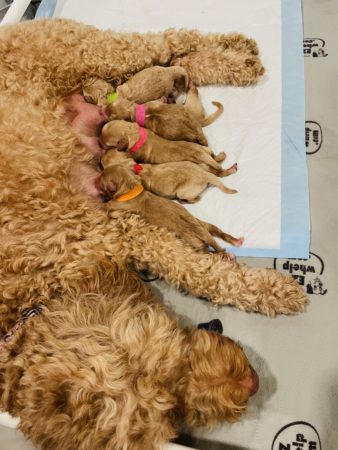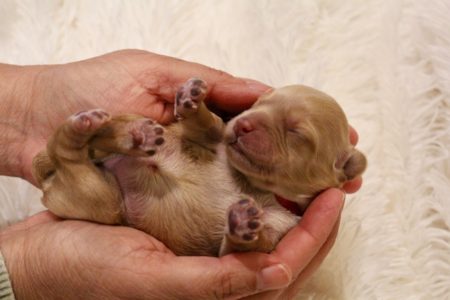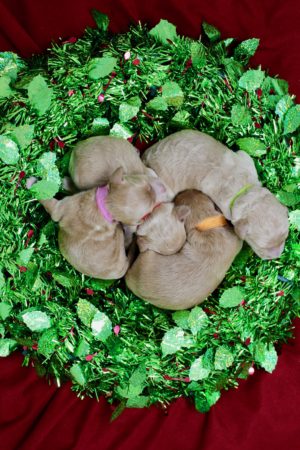 Our Eyes are Open!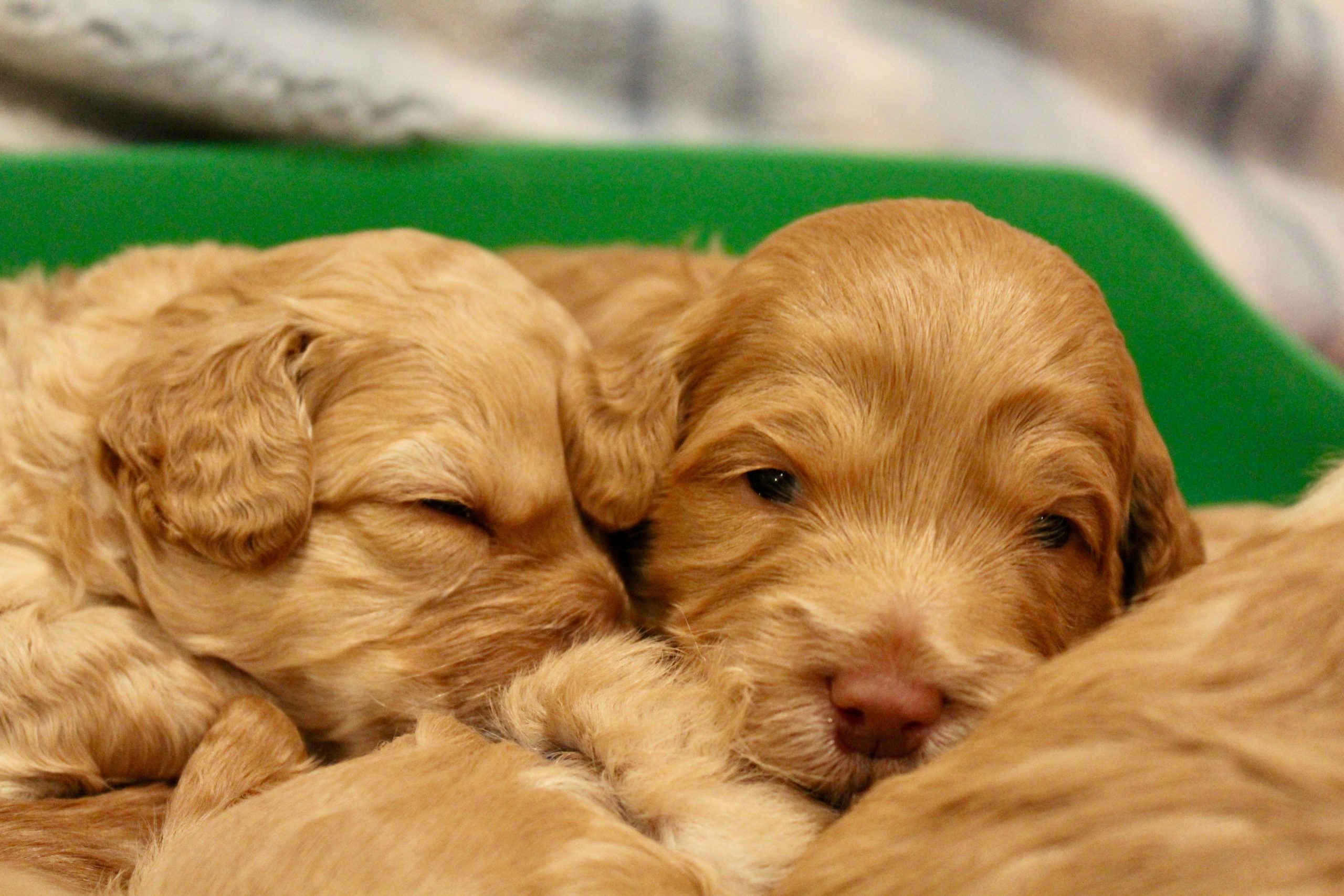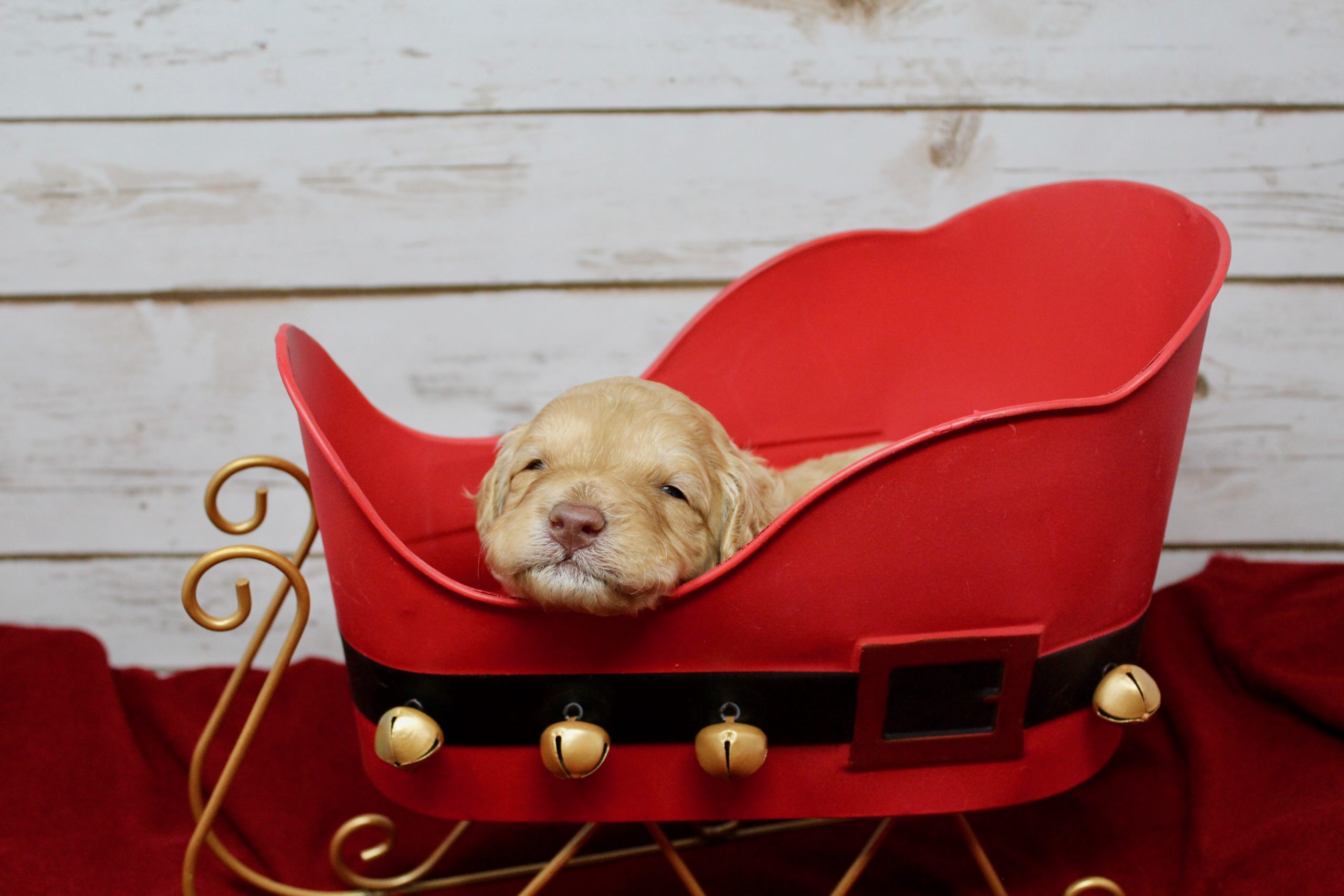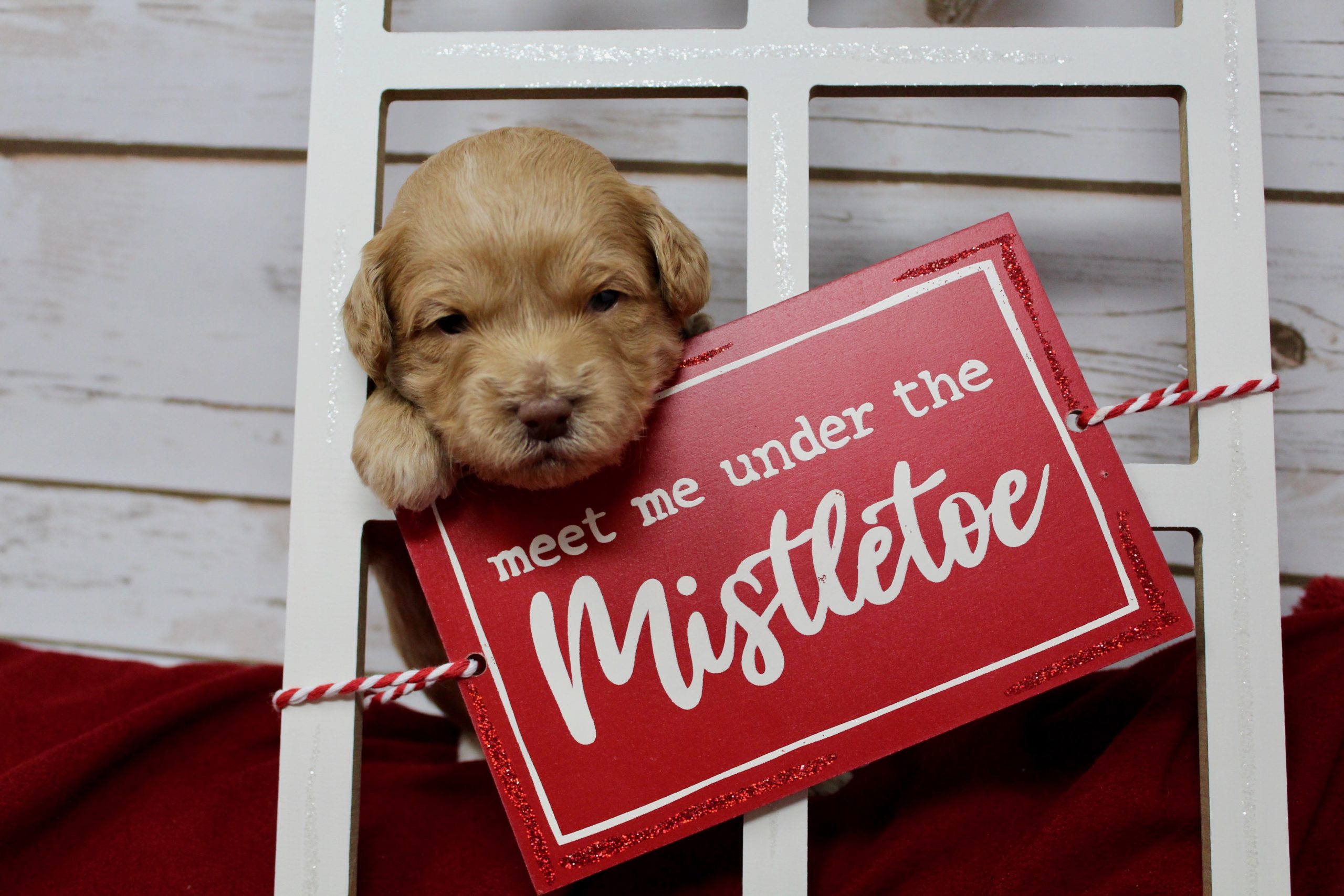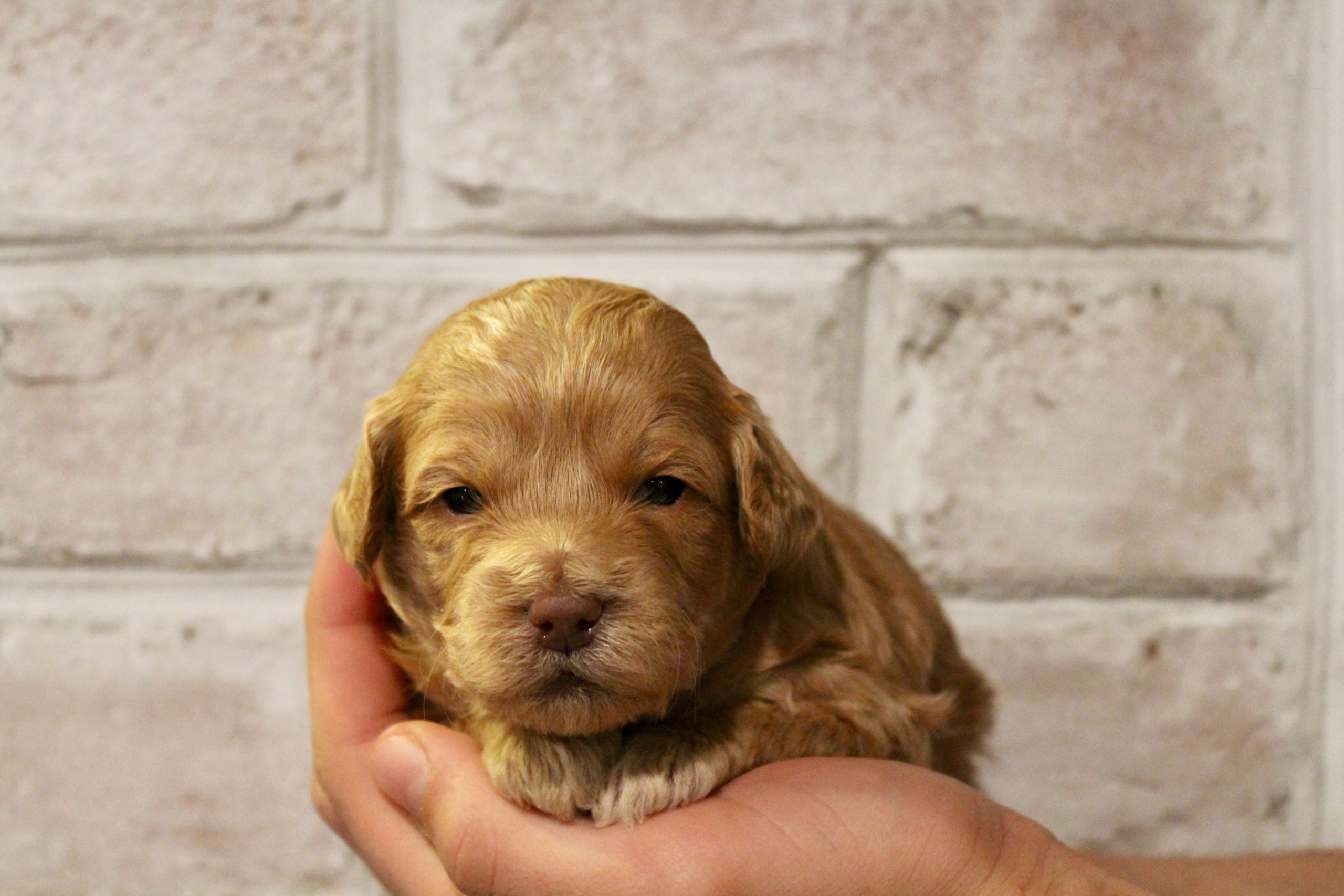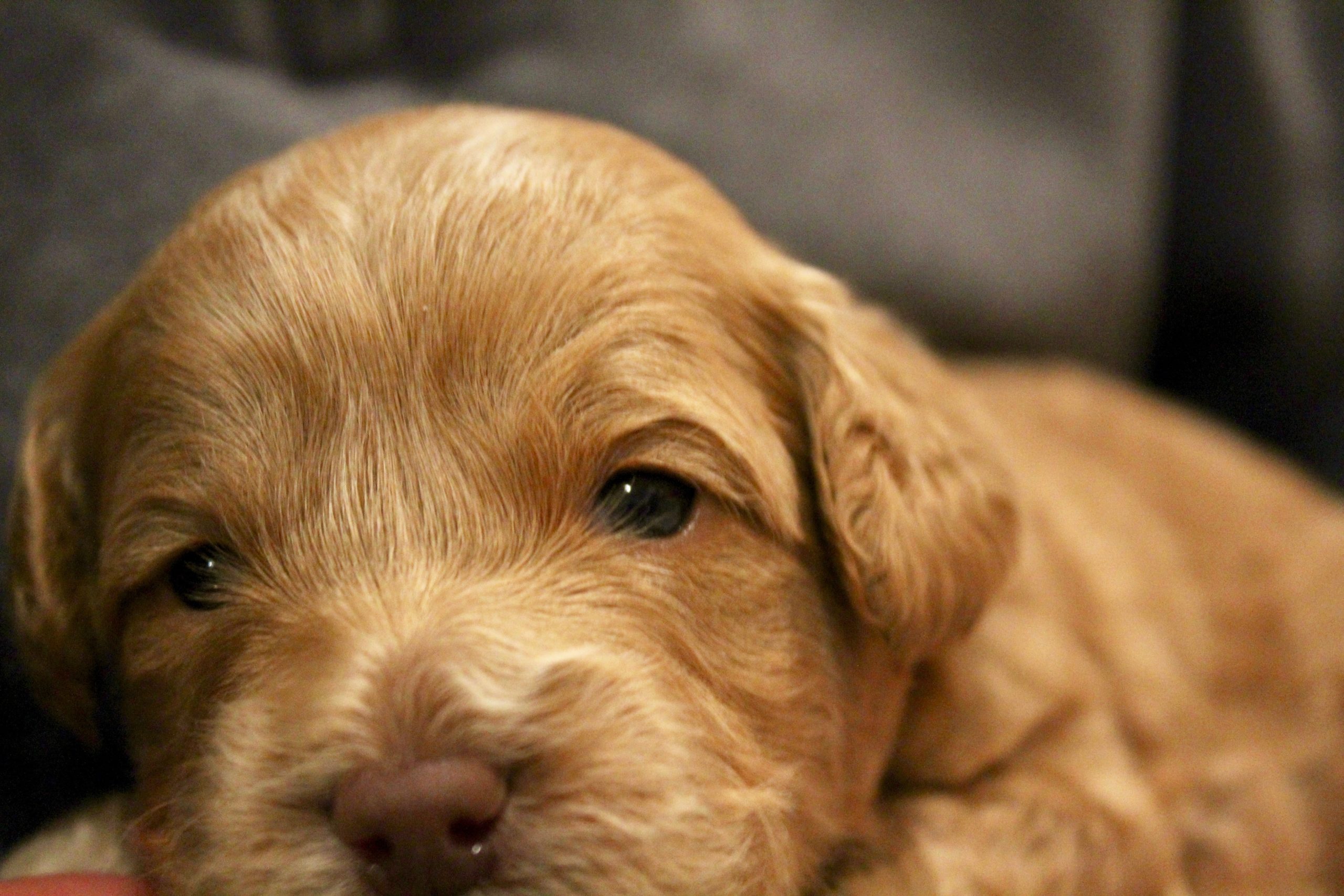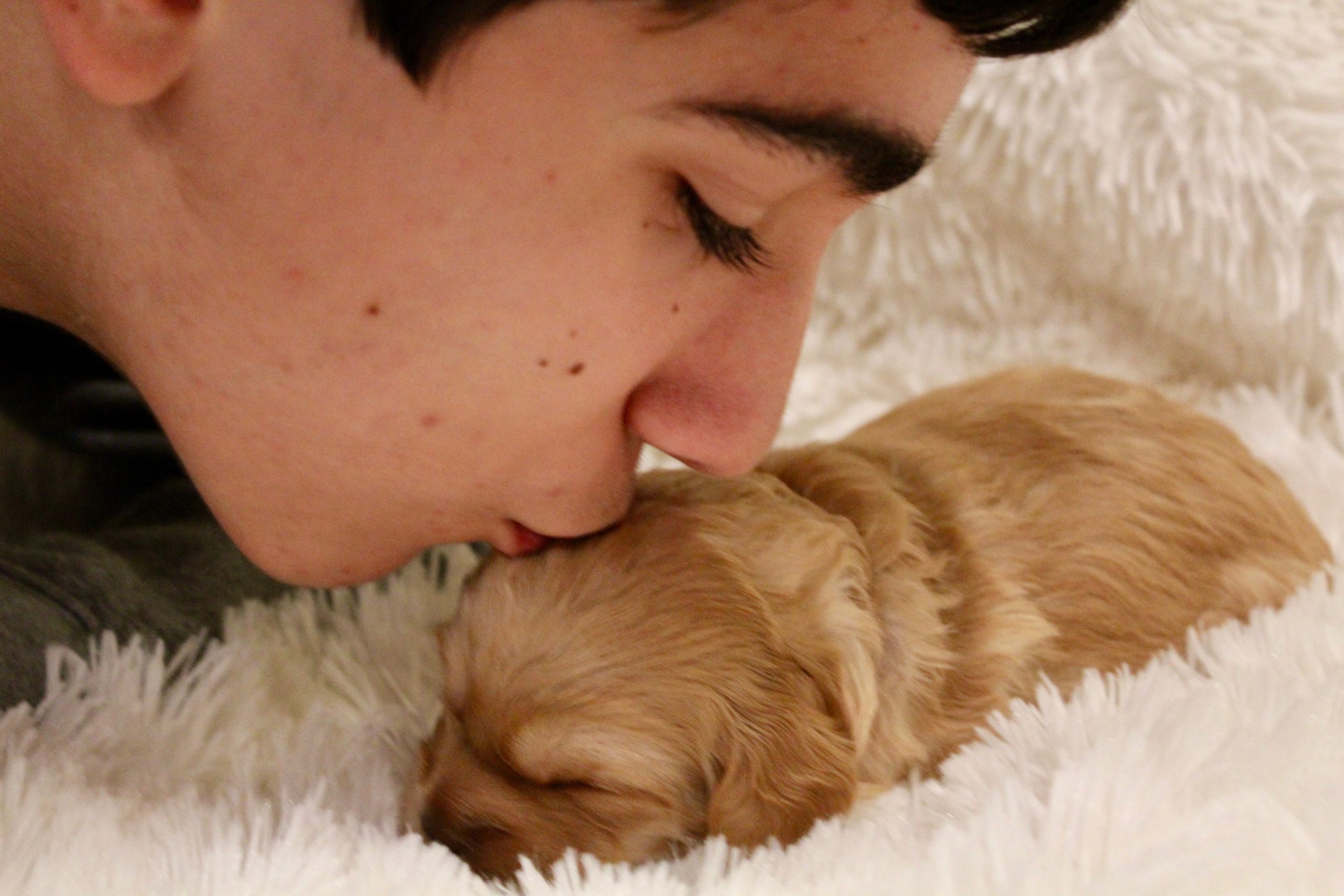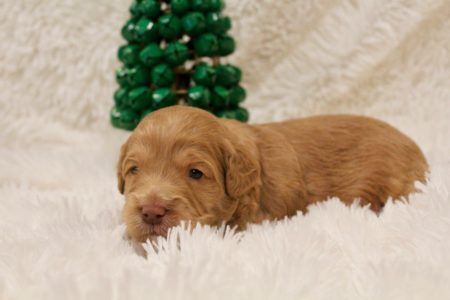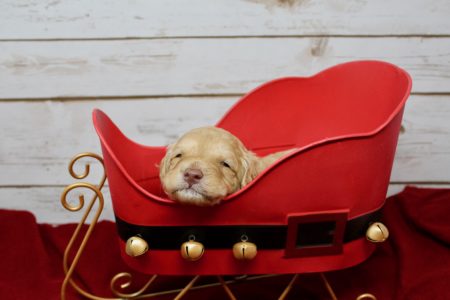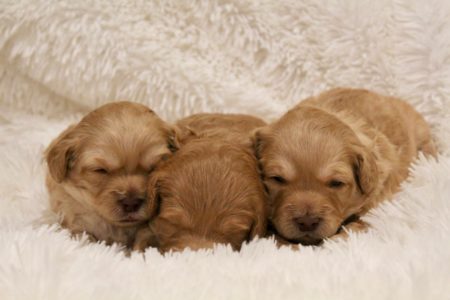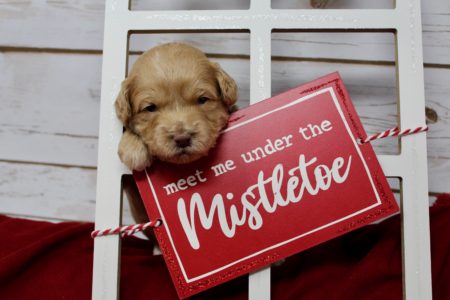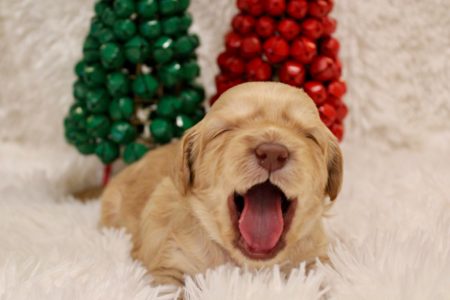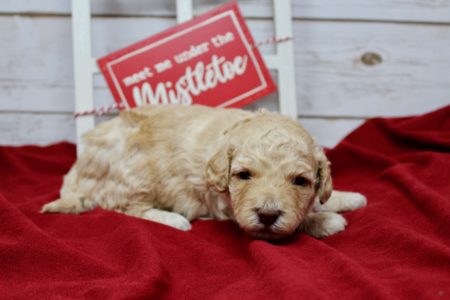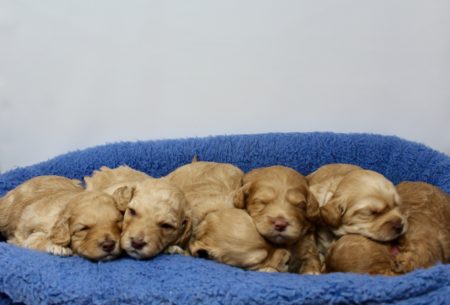 Exploring!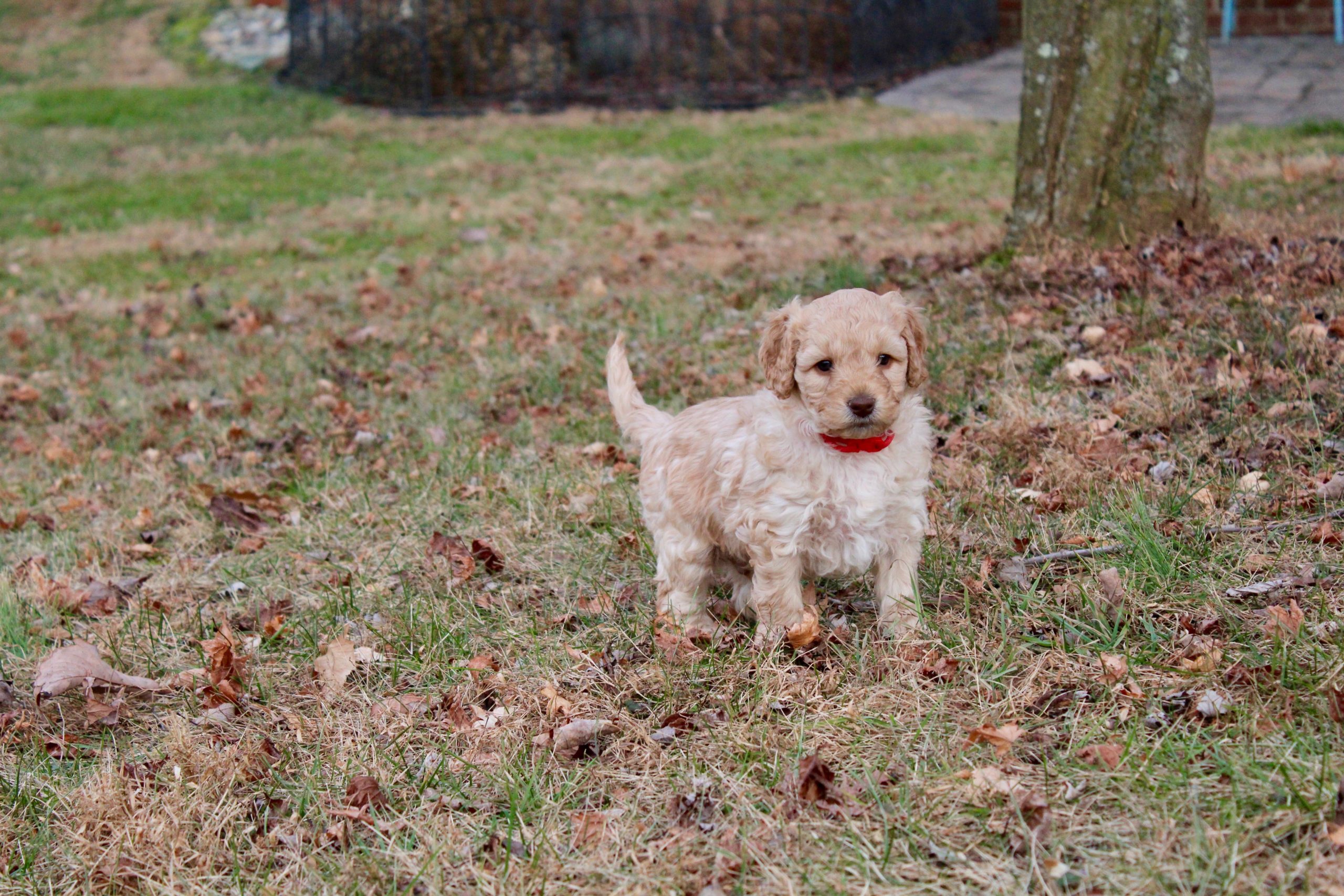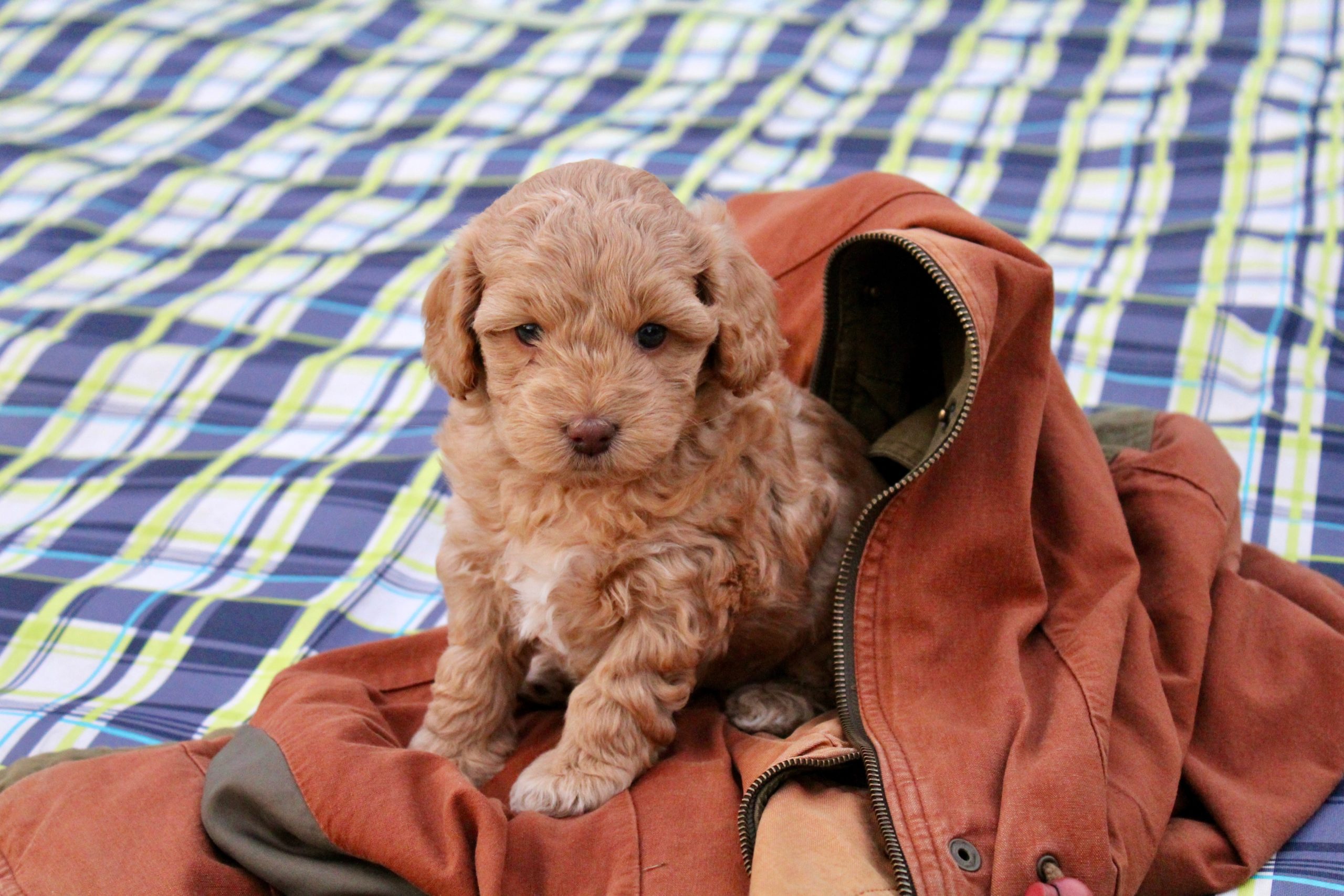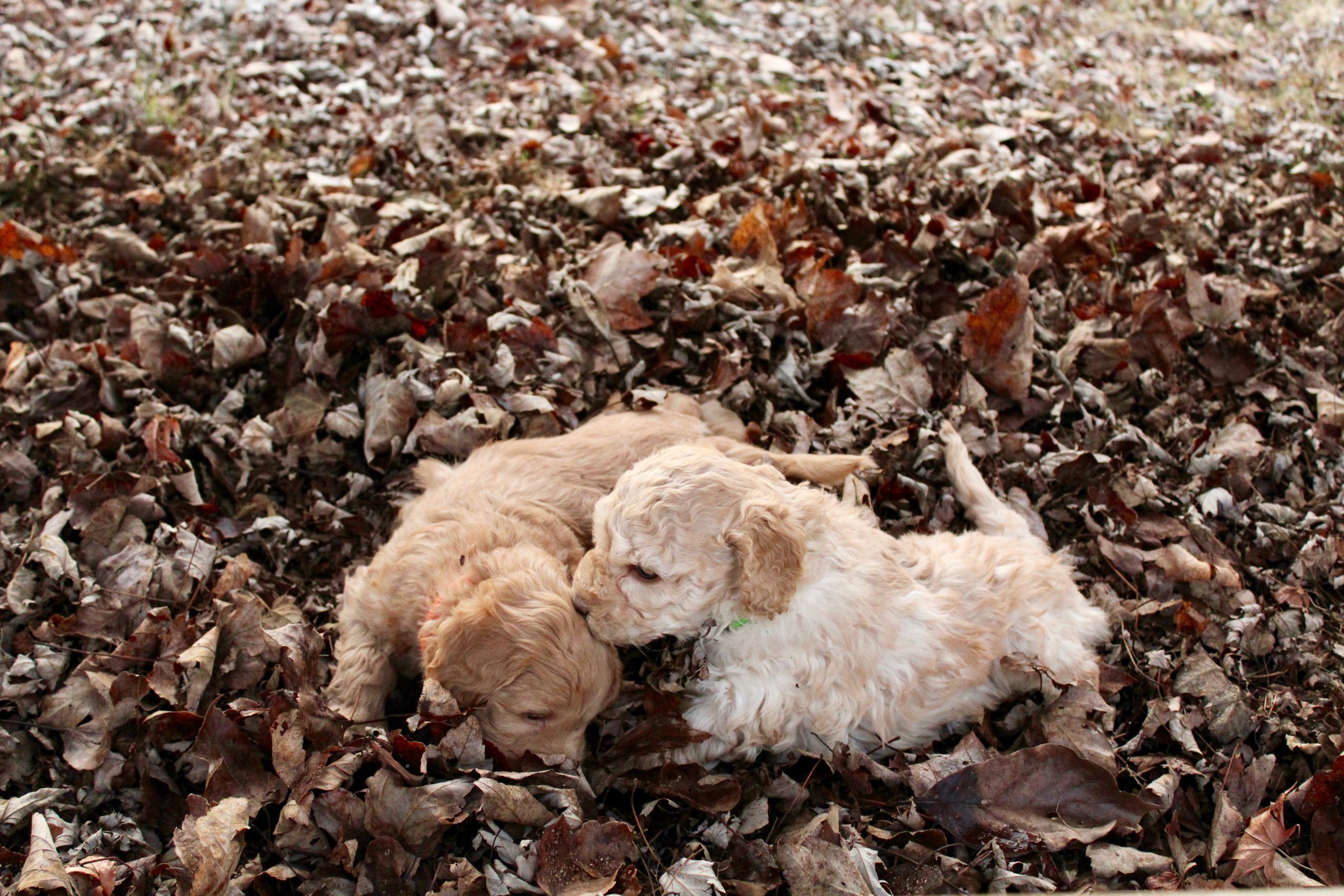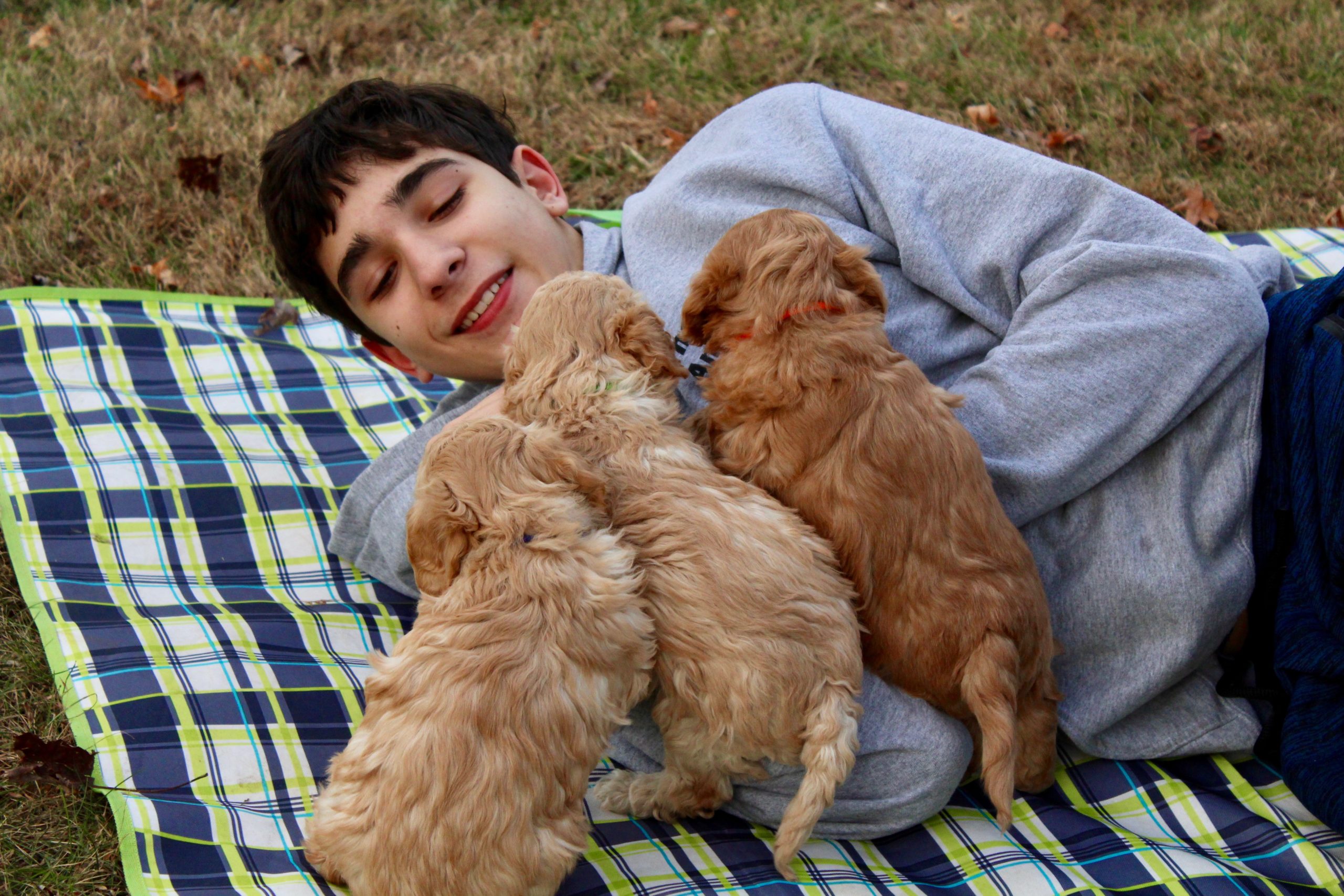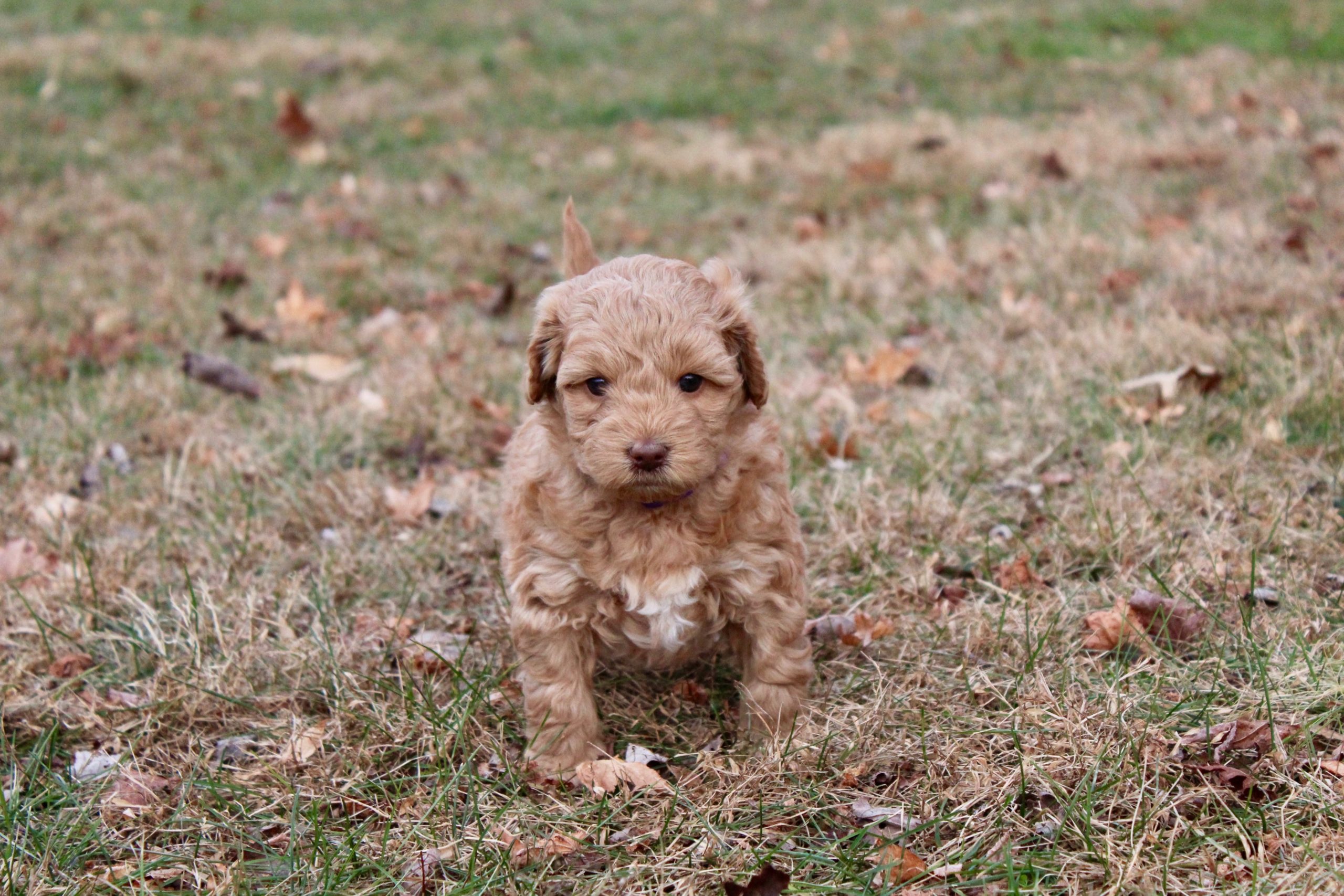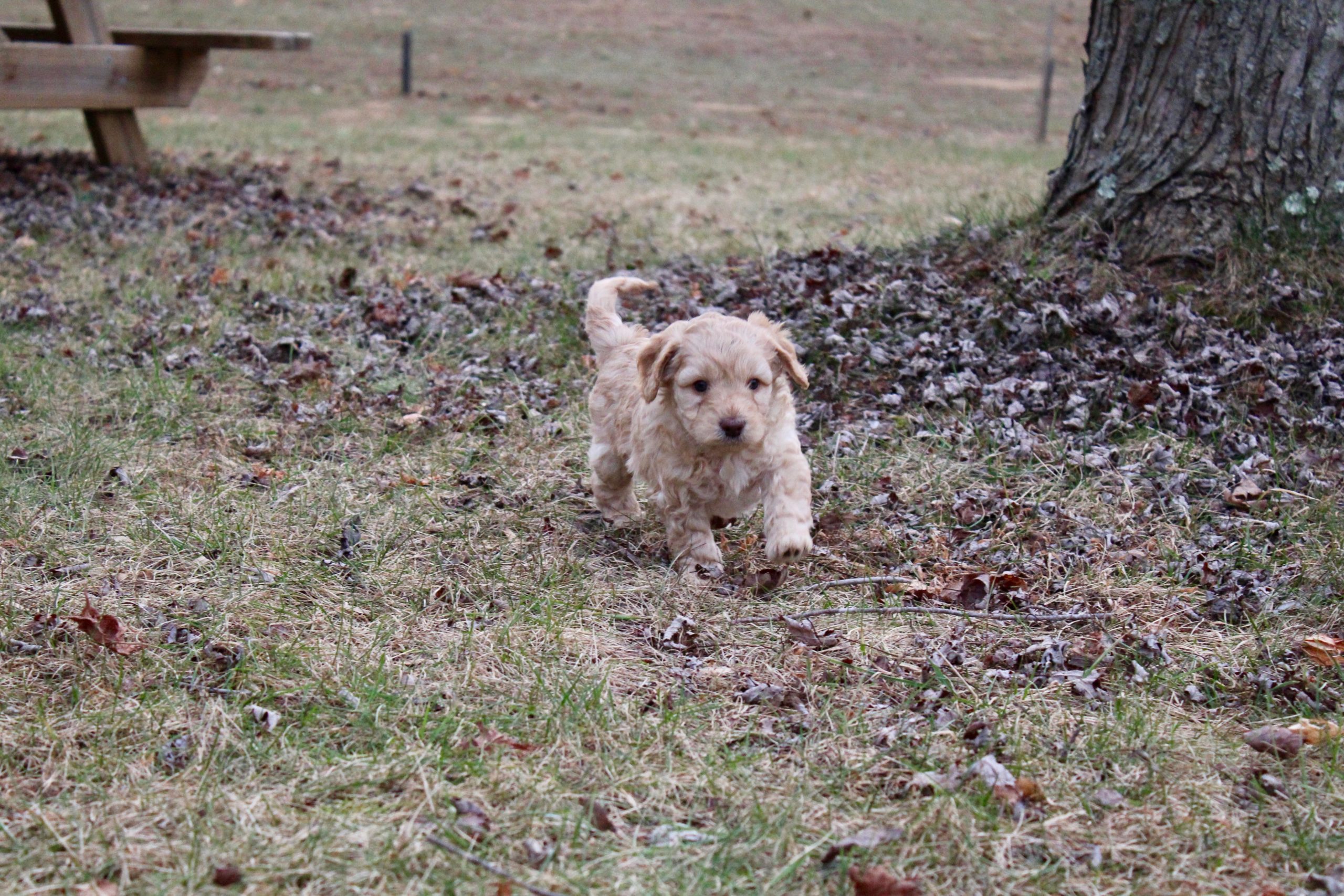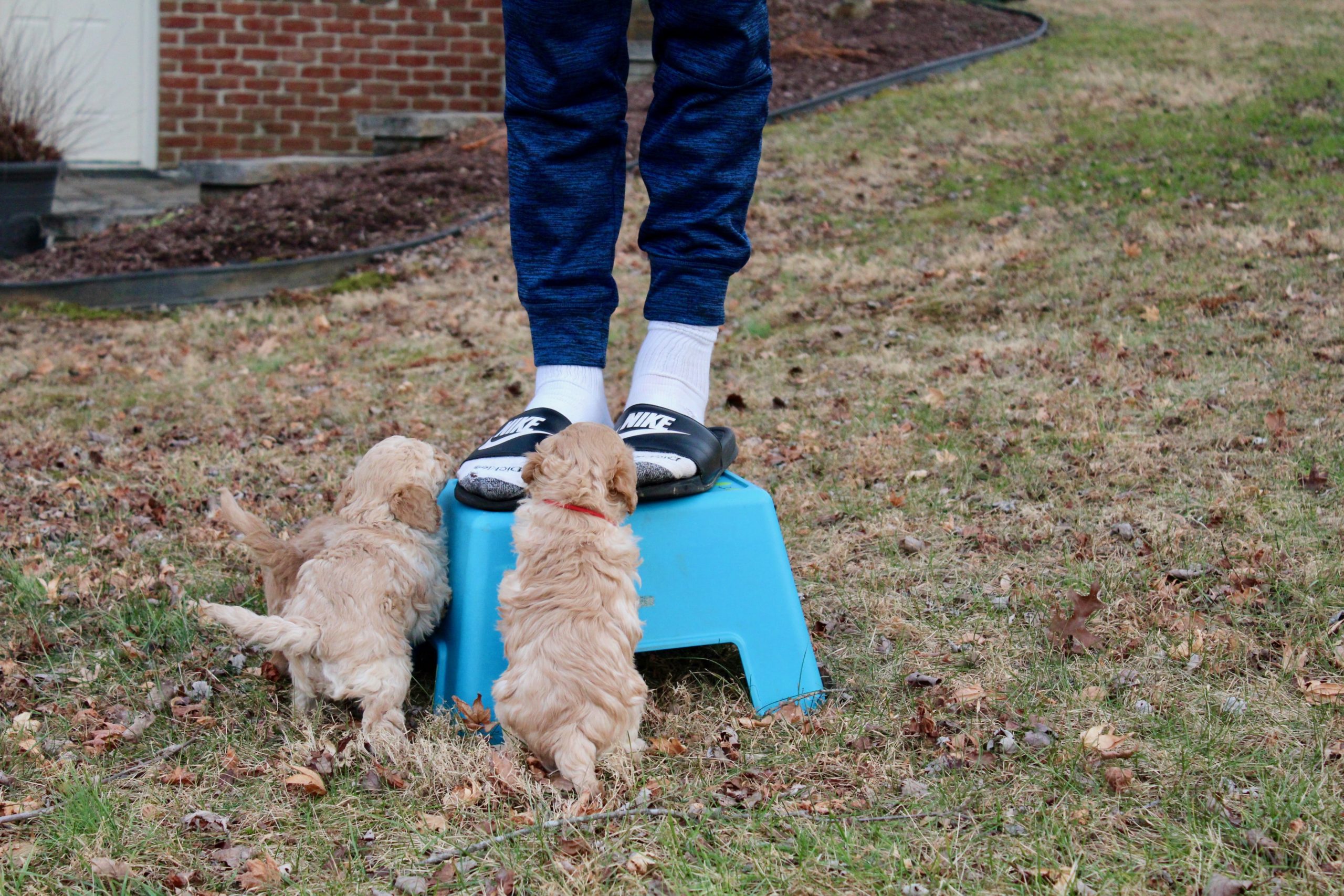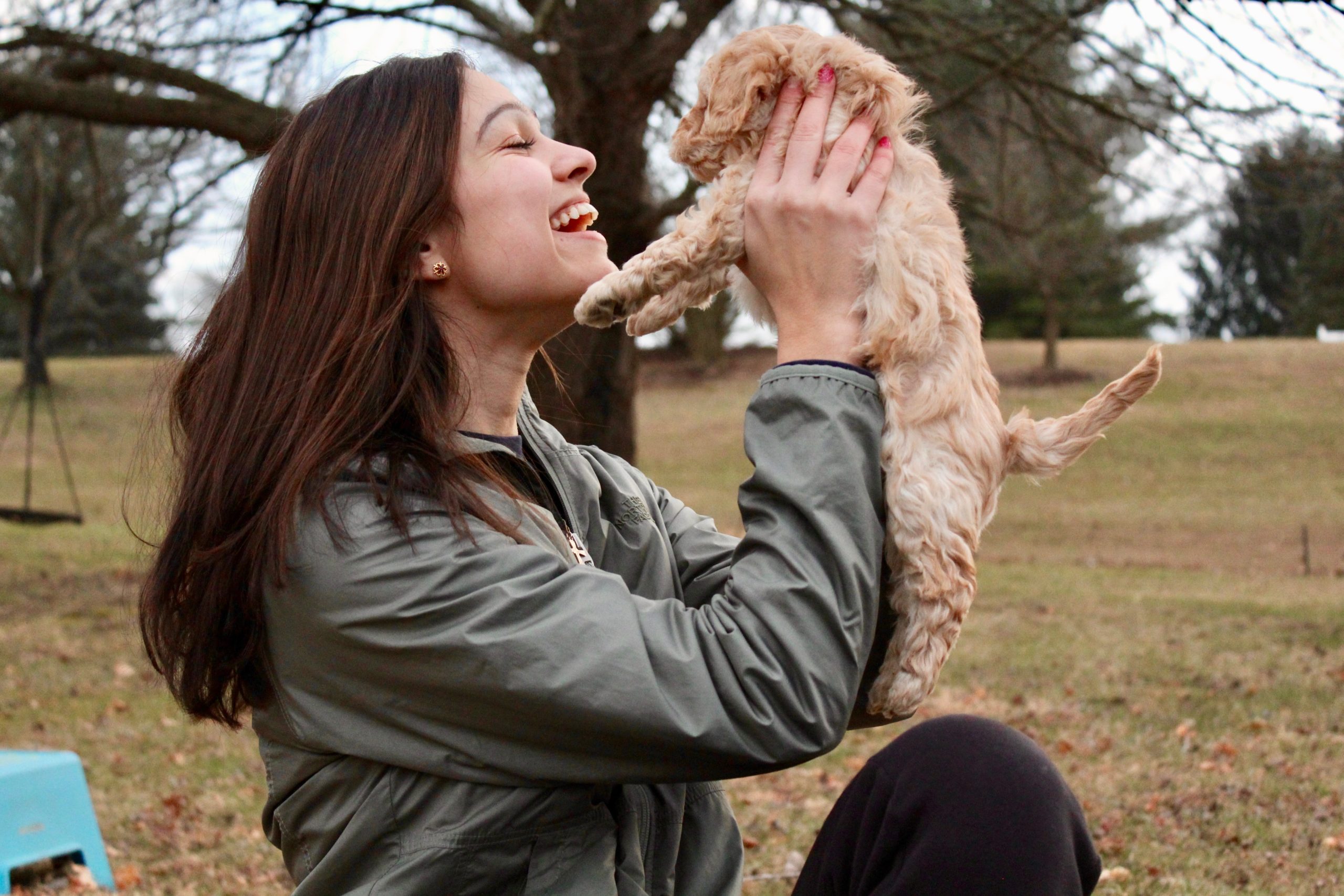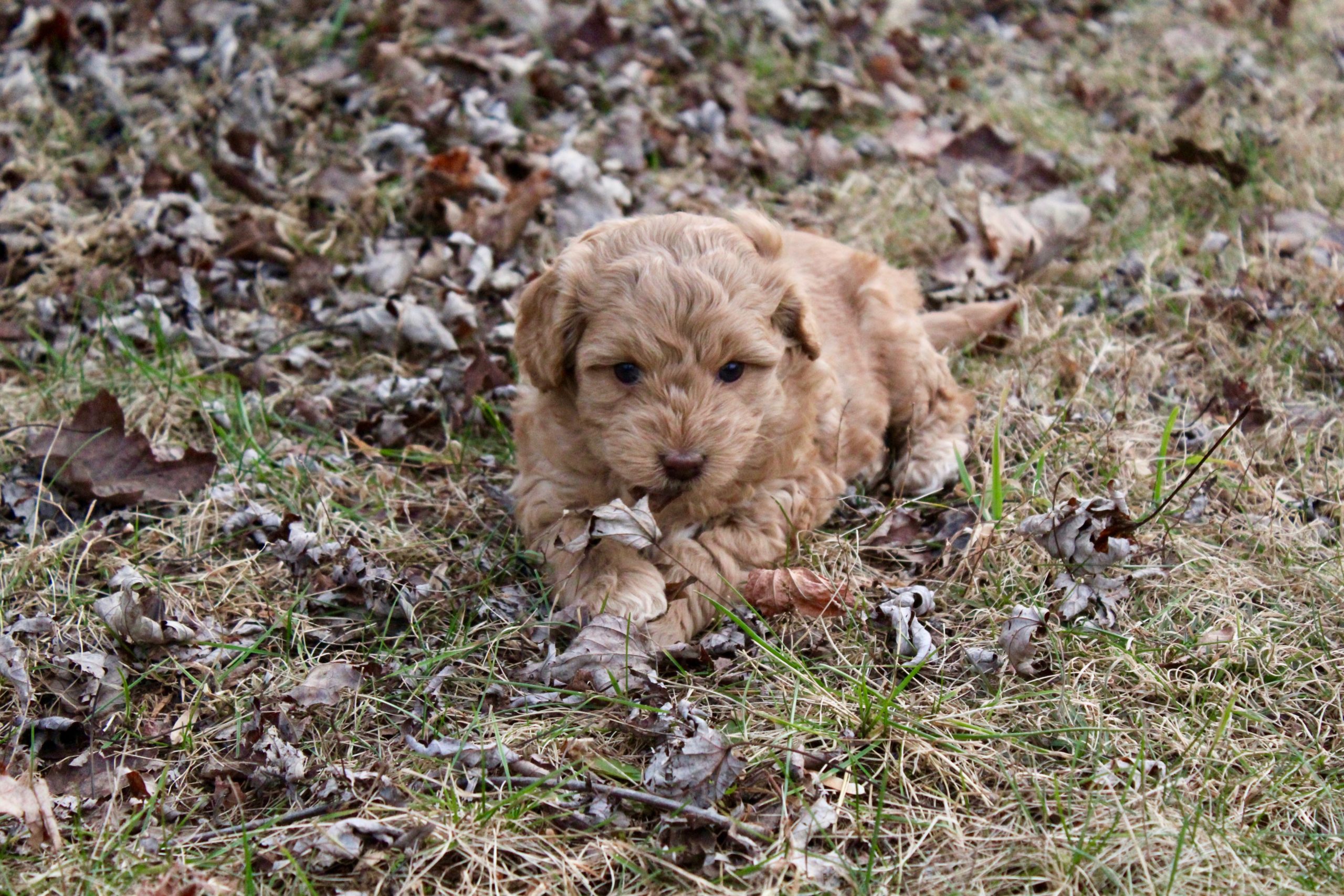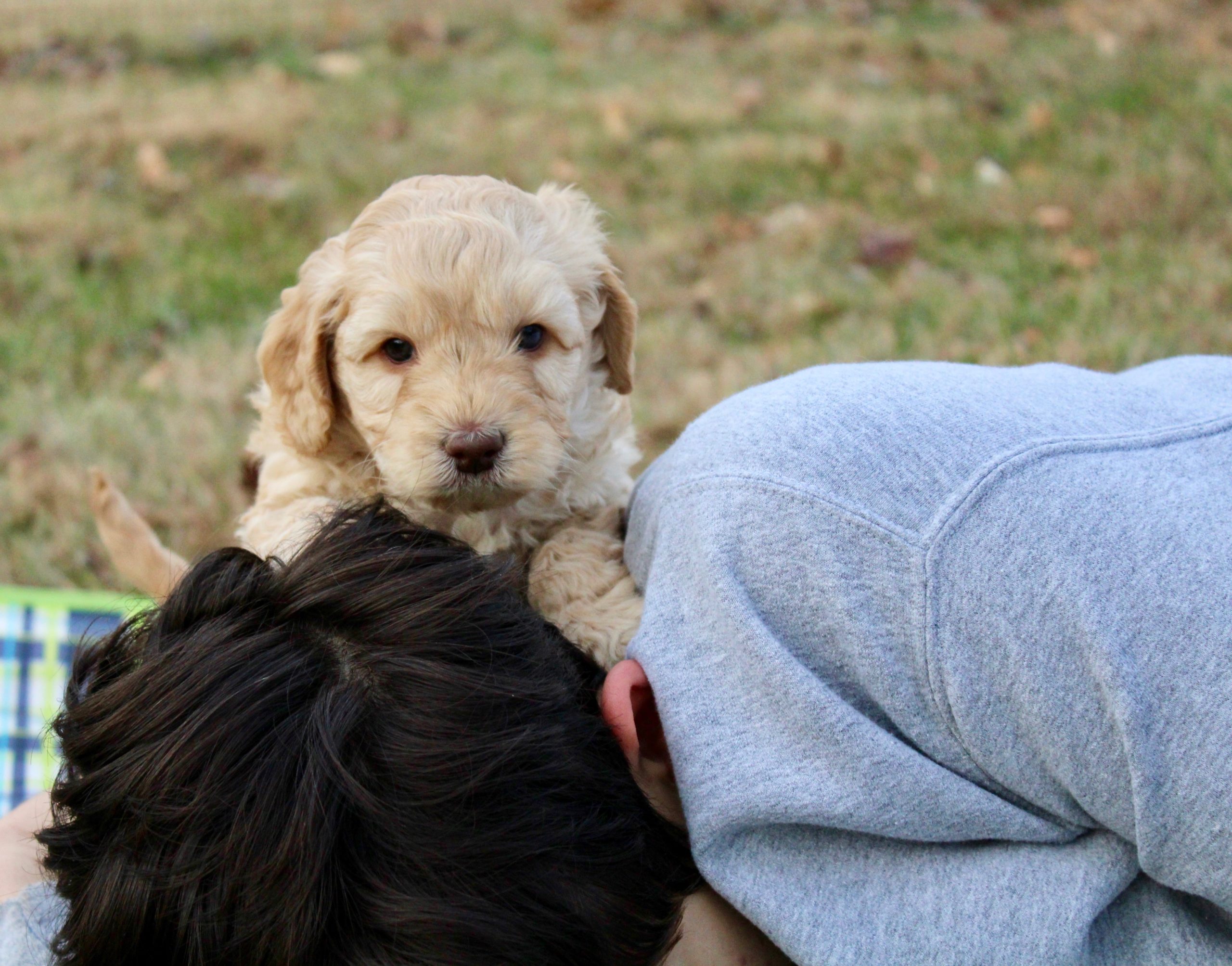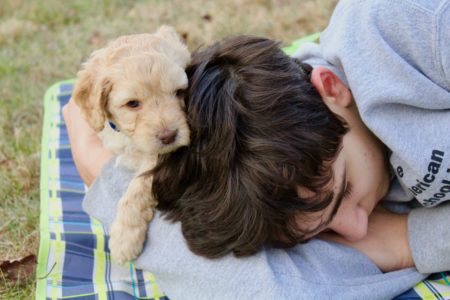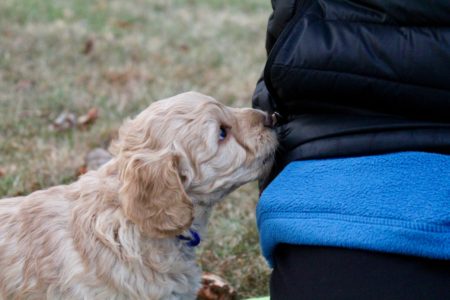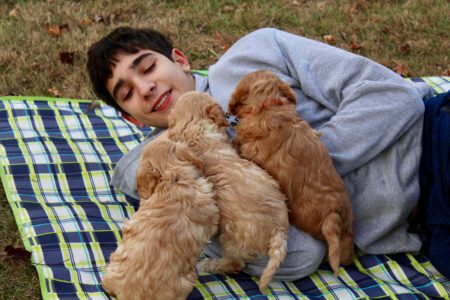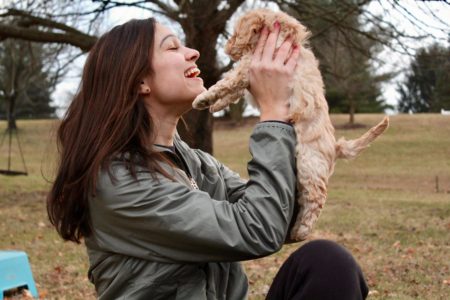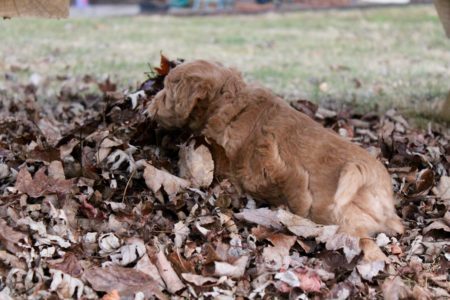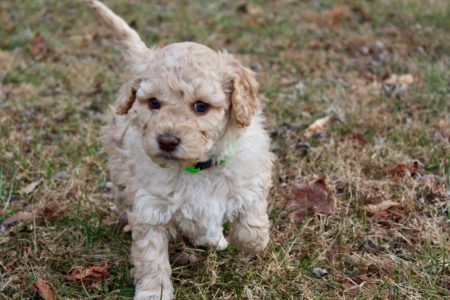 ---
We offer a starter package and a grooming package, these have everything you need to get started on the right foot, these are items we love, trust and use daily ourselves, they exceed their expectations and will be the correct size for the puppy you will be taking home with you.